I wanted to get a Dune themed enamel pin, and I couldn't find anyone selling what I wanted.  I looked into making your own DIY enamel pins, and EVERY single page I went to was not instructions on how to make your own, but instead instructions on how to order them from companies in china who make enamel pins.
So like many things in my life, instead of paying someone else to do it, I just decided to do it myself.
I did some research and found that most enamel pins are just copper or nickle plated pewter.  I have experience casting pewter so I figured, lets just go for it!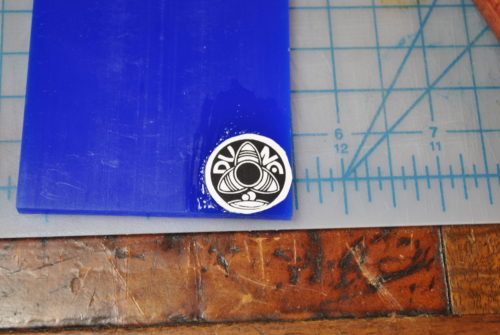 Step one was design something in illustgrator, print it out and glue it to some matt's wax carving wax.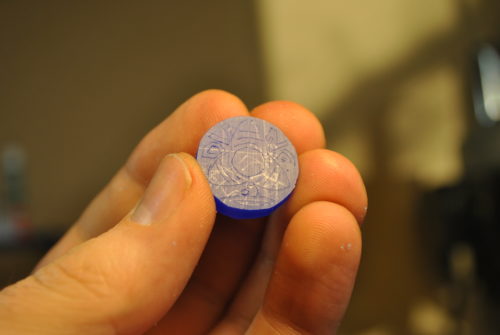 I used an X-acto knife to cut the design onto the wax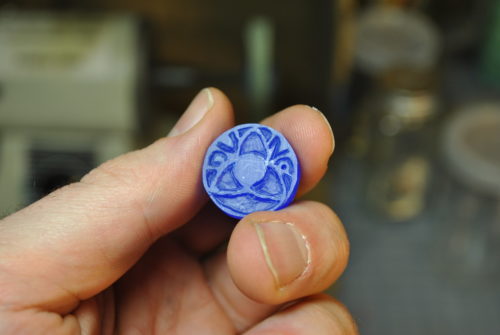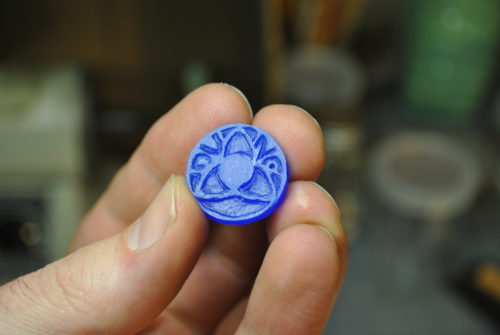 Using my home made wax carving tools I carefully removed about 2 mm deep of wax.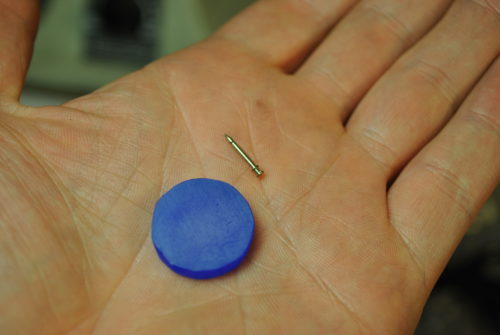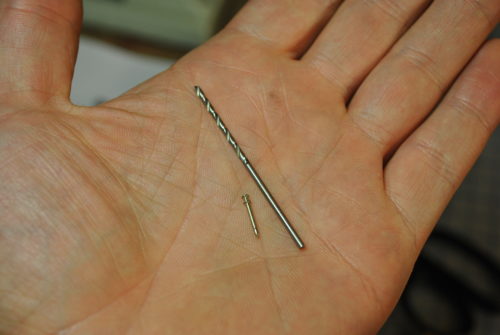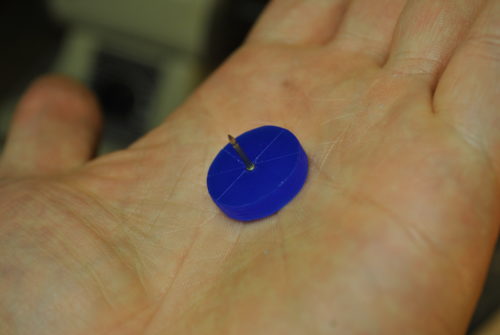 Next I used a drill bit in my hand to slowly remove a hole for the backing pin.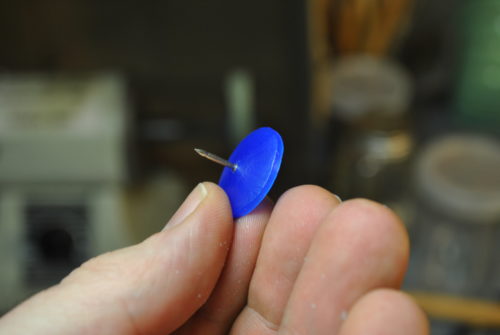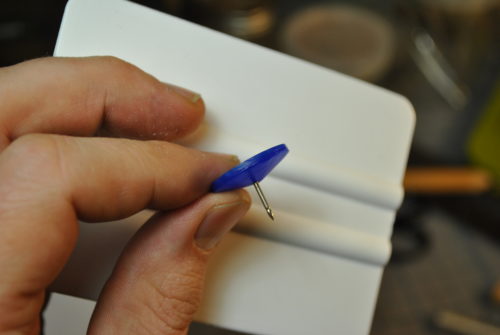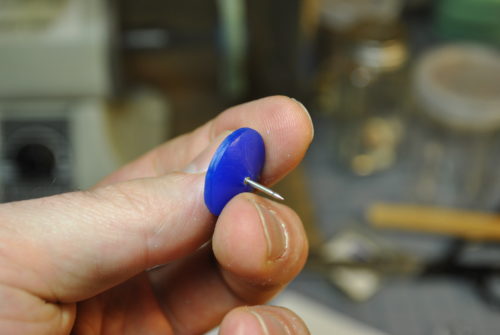 I didn't want the pin to weigh a million pounds so I used a file to taper the back of the pin down towards the backing pin.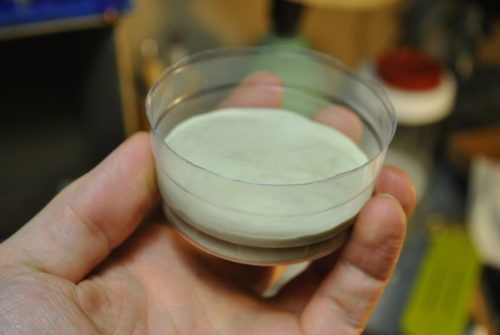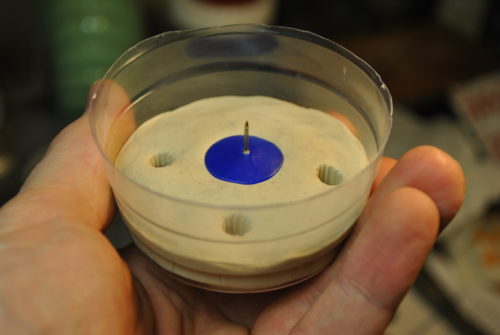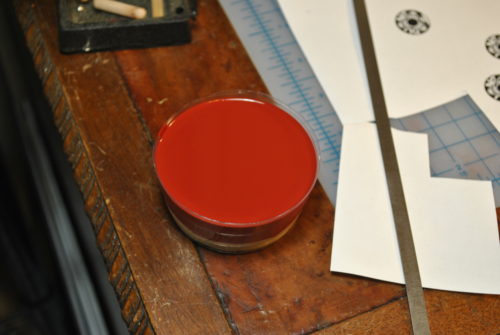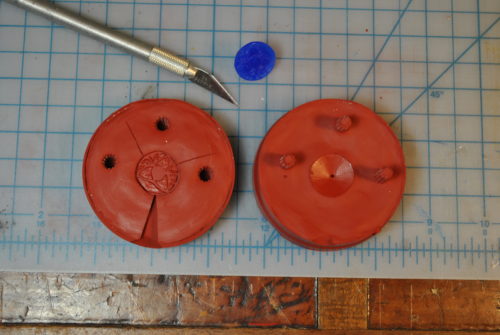 Next I used Mold Max 60 from Smooth On, to create a small two part mold.  See other projects for details on the casting process.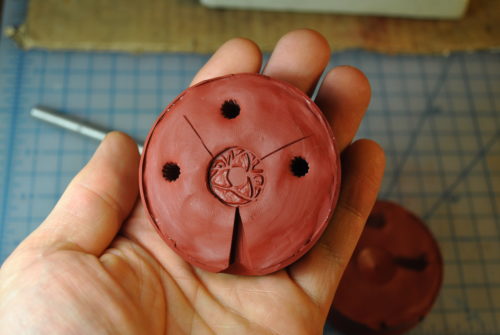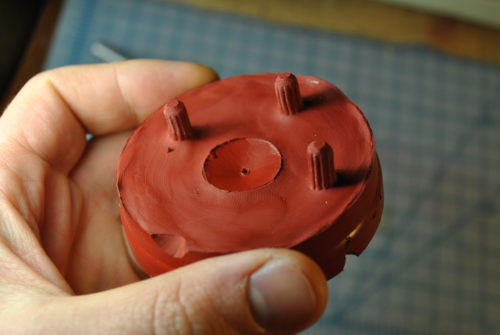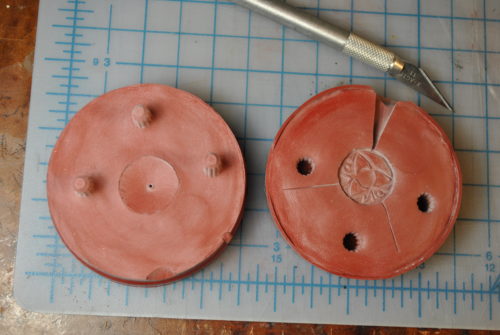 I used a hobby knife to clean up any flashing, as well as cutting in the pour spout and the air vents.  I places a pin in the small pin hole on the left, and then poured the pewter.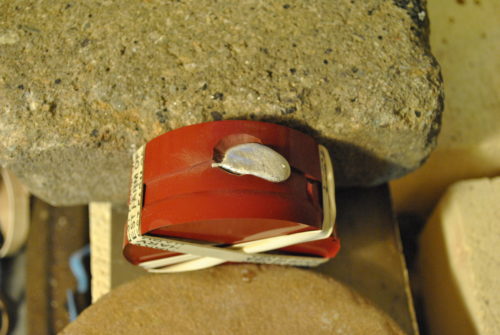 I melted and poured the pewter.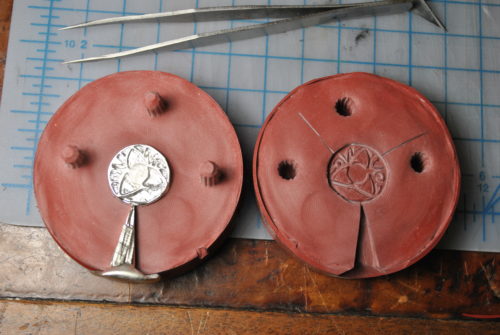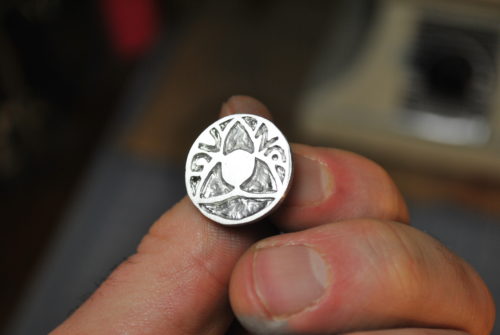 after sanding the top surface was uniformly smooth.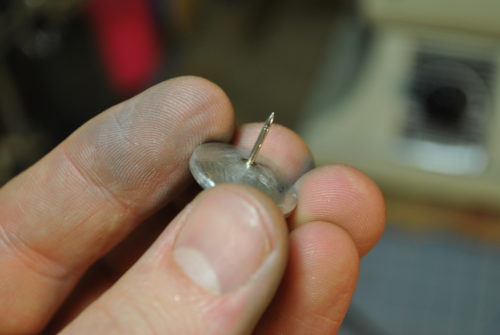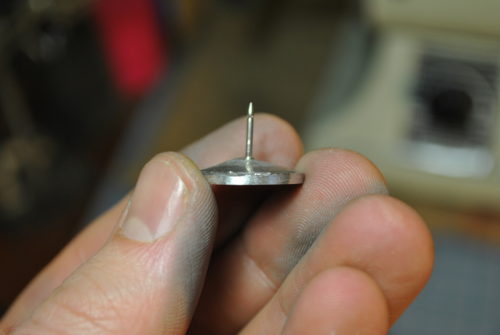 The tiny lip of the backing pin is now solidly embedded into the body of the pin, very sturdy.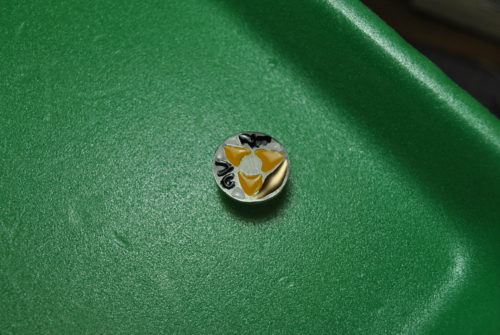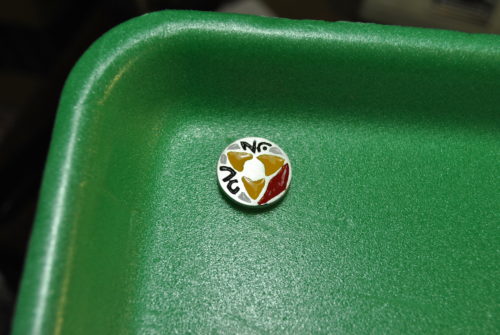 I used Testors brand enamel paint to fill in the spaces, using two different color schemes.
After it hardened, I again gently sanded the pin to clean up the lines.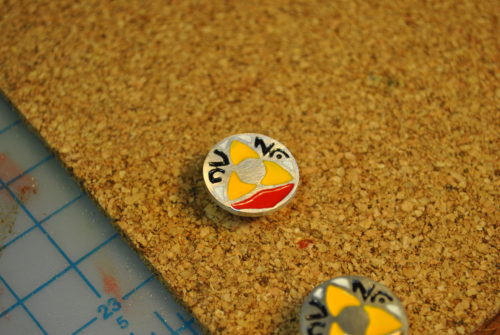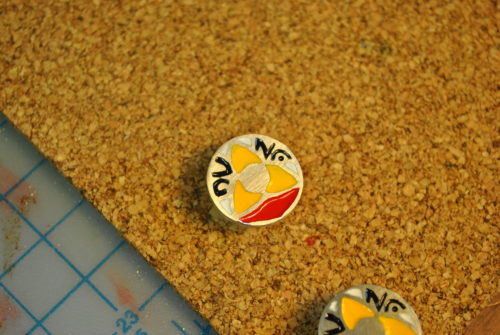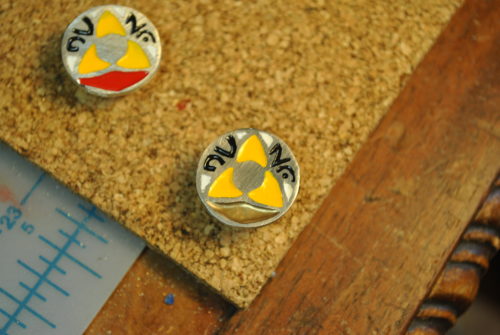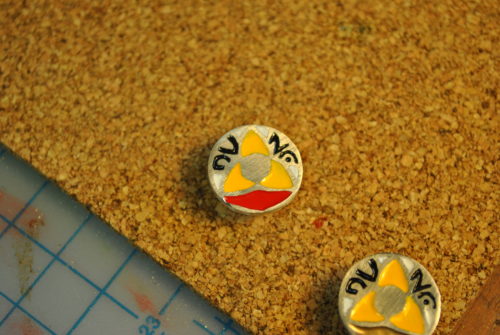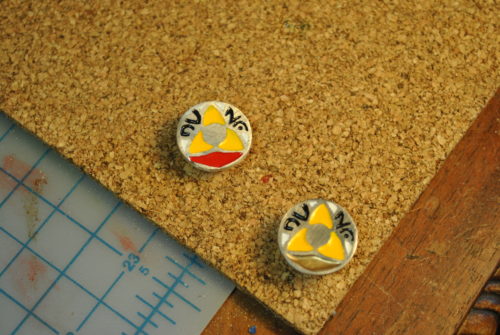 I like it!  I think i might go with a different color scheme for the next one, and perhaps put an epoxy coating over the top, or even try to electroplate the pin before I paint it, but overall it came out better than I thought it would!