I liked the last two weeks projects so much (carving/casting the crow skull), that I decided I wanted to do some more carving and casting. Now that I have practiced a bit I think I can do it all in one week.
I have been listening to a lot of Run The Jewels lately (if you have not heard them, check them out they are great!).  Their logo is two hands in a fist and gun.
So I got out some wax, and started carving!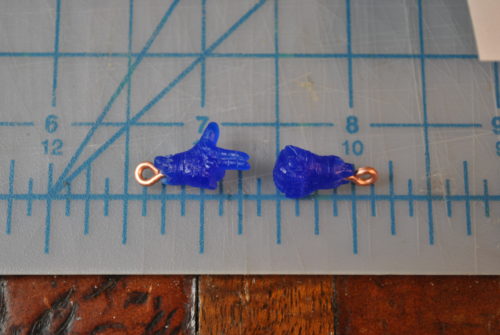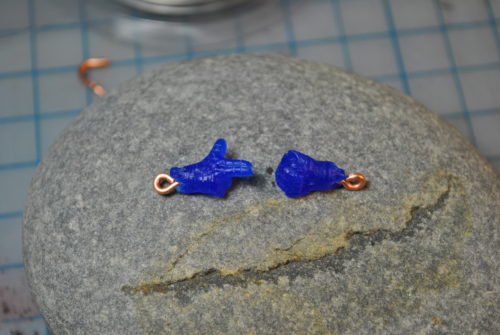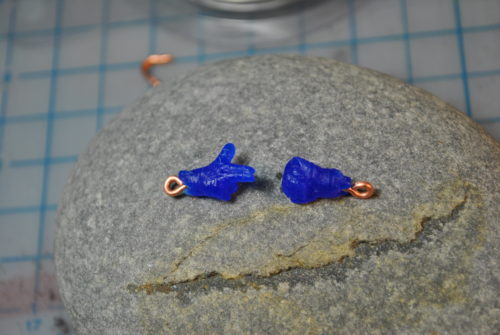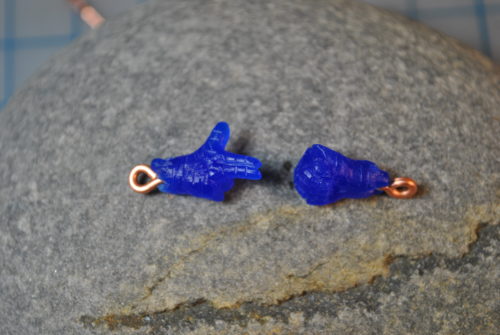 I took the time to drill two tiny holes in the back, and made some little copper loops, so that when they are cast they would have them pre-formed.  I want these two be earrings, so they are pretty small.
They would also make nice charms.
I then used the same method as before, placing them in clay, casting one half, and then flipping and casting the other half.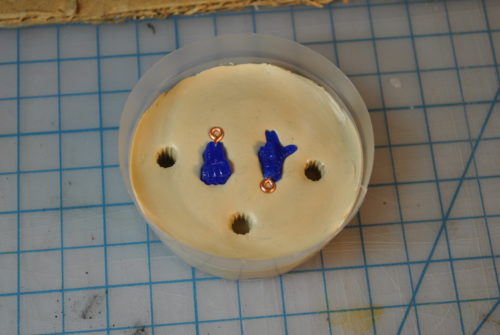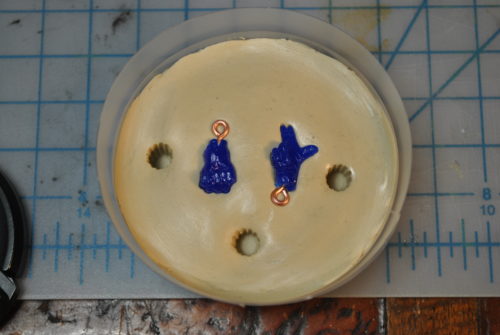 Don't forget the mold release!  Or you will end up with a solid block of silicone.  Again I used high temp mold max 60 from smooth on.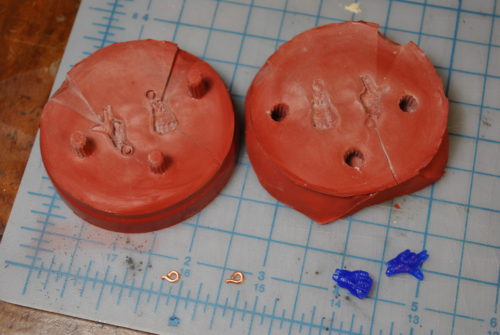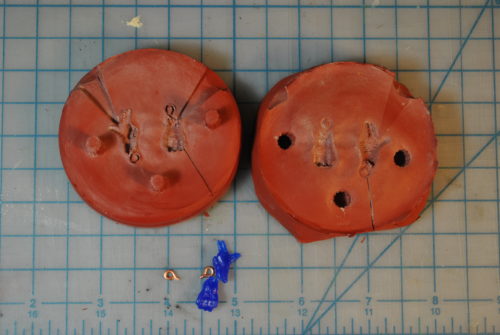 I then cut in some air vents, and pour spouts, being careful to make the air vents smaller this time.  I didn't know if cutting two different pour spouts into one mold would work, but it works like a charm.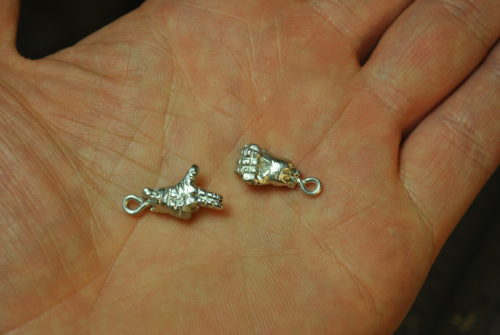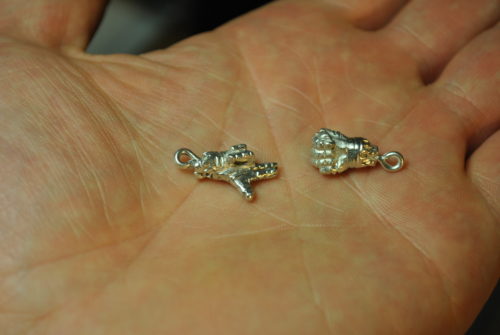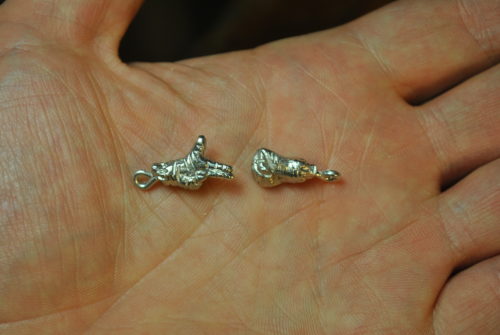 They came out better than I could have hoped!  Lovely and shiny.  I am really surprised by just how detailed you can get with pewter, its pretty amazing stuff.